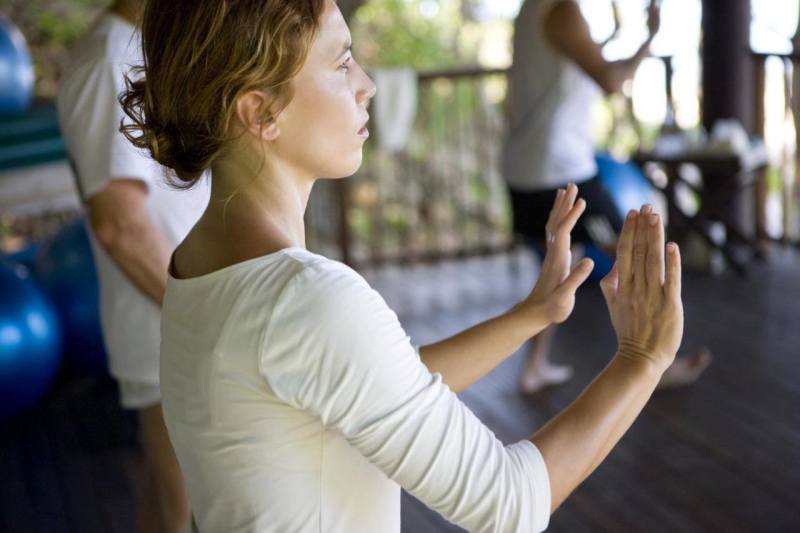 Holistic and Transformative
Tai chi has been referred to as 'yoga in motion', a moving meditation – a powerful key to relaxation, increased focus and concentration.
Easy Tai Chi is devoted to helping busy people benefit from a little tai chi every day.  Basic, yet profound movement and breathing in an easy to learn fun way that doesn't involve ongoing expensive weekly classes for years.  It is EASY, but not superficial, simply 'user-friendly', nothing fancy or deeply complex but filled with fascinating content taking the best of all worlds – east and west and combining them into one delightful learning experience.  We are all beginnig to realize that more often than not, the most profound and effective approach is the simplest approach.
After your a session(s) you will feel renewed and refreshed and most importantly, you will take with you a lifelong method, 'FORM', that can easily be implemented into your daily routine and dramatically affect your well-being.
All proceeds from the scheduled programs will help to provide Easy Tai Chi for the elderly, isolated & marginalized of our community.
Click here to scheedule customized wellness that fits your needs.
Gretta Bowman
Certified Easy Tai Chi Instructor