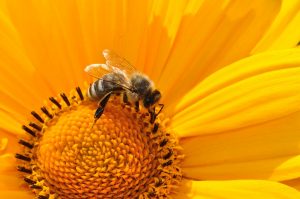 Bee Happy at Mai Wai Apiary
The 'Mai Wai Hive', located in coastal Mississippi is dedicated to educating  others about the fascinating & endangered honey bee.  It is thru our bee experiences that you can learn about a 'Bee City' & their masterful society that is so important to our environment. Perhaps you will be inspired to become a bee enthusiast & keeper as well.  Proceeds from purchase of products or participation in events helps to offset the cost to maintain the hives & create awarenss for our environment.
The Apiary is the first of a series of our homesteading project that will lead to a self sustaining community.  Ultimately it will support 7 families in their journey to live a more responsible co-existance with the land & nature, not hard-core off the grid existence, but it will certainly be an interesting expriment for us city dwellers.  We invite you stop by if you are in the area.
Soon you will be able to support our the efforts thru purchasing BEE PRODUCTS from the SHOP page of the website.
Check out the Bee Happy experience dates and schedule a day to join us – It's FREE  https://www.eventbrite.com/e/bee-happy-at-the-mai-wai-apiary-tickets-46915589792
r

Gretta Bowman
Bee Keeper & Host